EMRYS yacht is a 98.00 ft long motor yacht monohull and spends the summer and winter season in the Bahamas. It was built by Sunseeker in 2010. A refit was done in 2020. The yacht layout features 4 cabins and accommodates 8 guests. The cabin arrangement is following: 2 king cabins, 1 queen cabin, 1 twin cabin.
Accommodation
2 Kings, 1 Queen and 1 Twin
EMRYS Yacht Details
$55,000 - $60,000
Weekly price low-high season
EMRYS yacht charter price

| # of charter days | Base Price | APA (deposit for provisioning, fuel, docking fees, etc) | Total | | Note |
| --- | --- | --- | --- | --- | --- |
| 14 day charter | 110,000$ to 120,000$ | 22,000$ to 36,000$ | 132,000$ to 156,000$ | | Discounts outside the main season are common. |
| 7 day charter | 55,000$ to 60,000$ | 11,000$ to 18,000$ | 66,000$ to 78,000$ | | Standard charter rate, base for all calculations. |
| 3 day charter | 27,500$ to 30,000$ | 5,500$ to 9,000$ | 33,000$ to 39,000$ | | The usual formula is the 7 day charter rate divided by 6, times the number of days (3). Boat policy might differ. 55,000$ / 6 * 3 days = 27,500$ |
| 1 day charter | 9,167$ to 12,000$ | 1,833$ to 3,000$ | 11,000$ to 15,000$ | | Please inquire, the possibility/availability of a 1 day charter needs to be verified. |

All prices are generated by a calculator and serve as a guide for new charterers. Any additional information of the Price Details section has priority over above. Availability is always subject to confirmation. Gratuity not included for it's discretionary character, usually 5%-25% of the Base Price.
Price Details
High season rate: $60,000
High rate weeks are Christmas and NYE, all other weeks are low rate.
TERM CHARTERS: Weekly Rate plus 40% APA plus 4% Bahamas Taxes plus 10% Bahamas VAT
(Due to increase of fuel prices in the Bahamas)
High rate weeks are Christmas and NYE, all other weeks are low rate.
TERM CHARTERS: Weekly Rate plus 40% APA plus 4% Bahamas Taxes plus 10% Bahamas VAT
(Due to increase of fuel prices in the Bahamas)
Price Terms
Plus Expenses
Features
BBQ: 0
AC: Full
Internet: Onboard WIFI
Cruising Speed: 20
More Specifications
Homeport:
Nassau, Bahamas
Diving Yacht offers Rendezvous Diving only
Communication:
Cellular based Wifi
Air Compressor:
Not Onboard
Scuba On Board:
Yacht offers Rendezvous Diving only
Water Sports
Dinghy Size:
28' Grady White
Other Entertainment
Plex Movie Library
Crew
Captain
Stewardess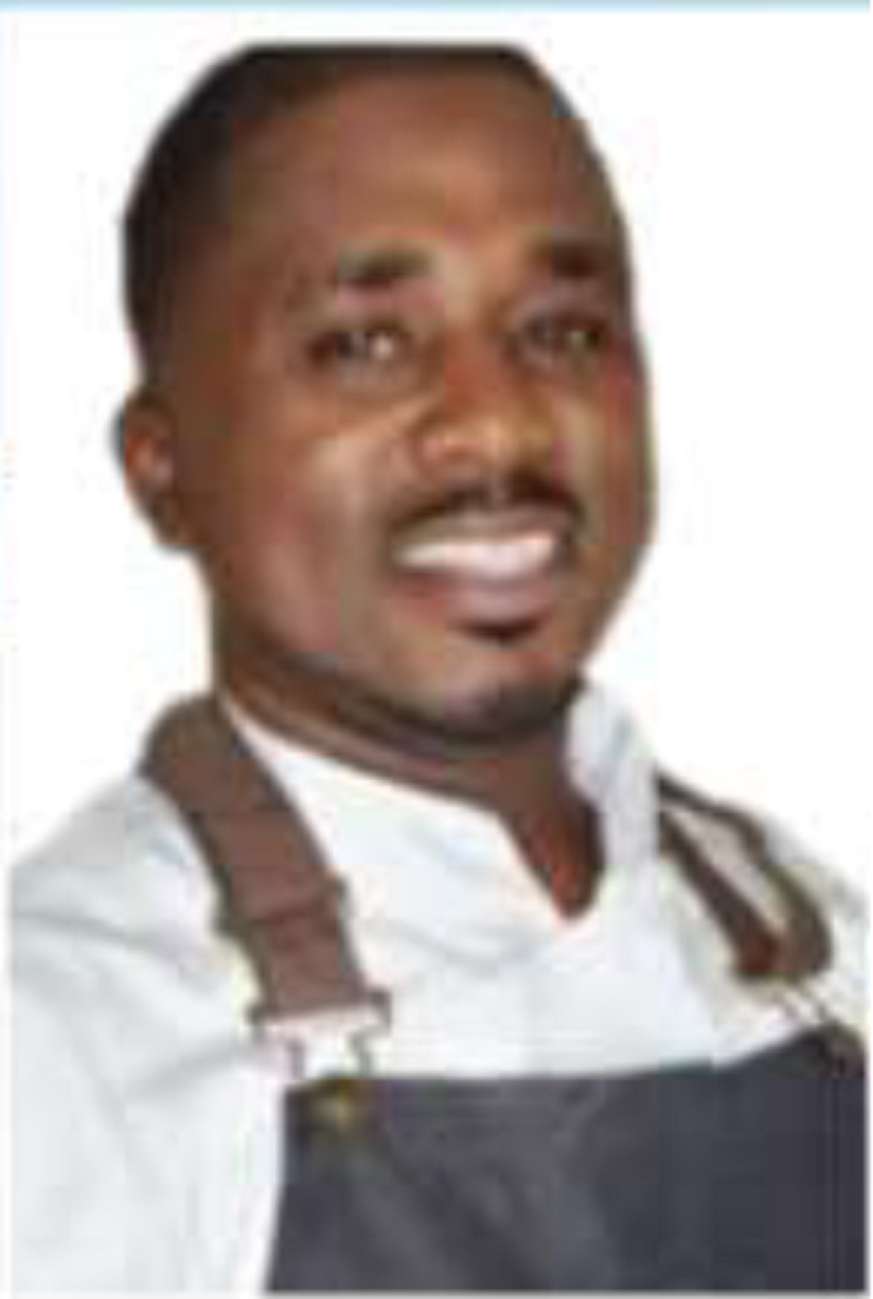 Chef
Mate
Captain: Desmond Greyling
Desmond Greyling – Captain
Education/Certifications: City and Guilds Electronic Origination Degree in Graphic Design, PADI Master Scuba diver trainer, MCA – IYT Master of Yachts 200T Oceans
Languages Spoken: English, Afrikaans

Desmond Greyling was born and raised in Port Elizabeth, South Africa, the country's headquarters for shipping located on the South Coast. His father was a shipping and ports enthusiast, and on the weekends, Desmond would accompany him to the harbors to watch the commercial vessels load and offload their cargo. This is where his love for boats and the sea began. His family moved away from the coast to Johannesburg as he started high school, and his mom bribed him to get higher grades in his graduating year by sending him to a scuba diving class. After a career in graphic design and advertising, he left the world of offices, cubicles and traffic for a more relaxed life in Southern Thailand. He sailed lasers and mirrors as a kid on lakes growing up, but only started boating after leaving his career in graphic design in 2002. He was drawn to the yachting industry by the opportunity to travel and meet interesting people, and has worked on private yachts, charter vessels, dive liveaboards and sailing catamarans since 2004. His two favorite destinations are the Chamonix Vineyard and Resort in South Africa, and the Exumas in the Bahamas. In his spare time, you'll find Damon free diving and scuba diving.


Meghen McCombe - Stew
Education: Single and Multi-Engine (Land and Sea with Instrument) Pilot's License
Languages Spoken: English, Spanish

Meghen McCombe was born in Fort McMurray, Alberta, Canada to a Bahamian mother and Canadian father. Her family moved to the Bahamas when she was a toddler. Bouncing between Nassau, the Exumas and Eleuthera, she grew up sailing, free diving, scuba diving, conching, spear fishing and horseback riding. She was primarily raised in her family's home on Norman's Cay where her grandfather helped develop the infrastructure of the island. Megs has worked in the hospitality industry for as long as she can remember, which includes a day spa and salon, and a management role at a boutique hotel and restaurant in Exuma. In her twenties, she went to flight school in Florida. She has been boating since she was a toddler, and began her career in the yachting industry in 2008. Since then, she has worked on private and charter yachts, power boats, and America's Cup sailboats. Megs is happiest when she's near the ocean, and her favorite place in the world is Whales Tail on Norman's Cay in the Exumas.

Anthon Johnson - Chef
Education/Certifications: STCW, ENG 1, Atlantis University Leadership Course, Culinary and Management
Languages: English

Anthon Johnson is a Bahamian chef who has been in the culinary industry for over 19 years, leading with his passion and superior culinary knowledge. Prior to joining the yachting industry, Chef Anthon has worked at the Atlantis Resort in Nassau, as a Head Chef, as well as at Albany Bahamas as their Sous Chef.

Chef Anthon specializes in French, Caribbean, Mediterranean, Italian, Asian and Vegan options. He is sure to go above and beyond for every guest and will always cater to any specific dietary requests. He is easy going, a team player, humble and will also be sure to show his bubbly personality. His eagerness to show clients a five star experience is evident in all of his work.

When not aboard charter, you can find Chef Anthon working out, participating in karate and self defense, as well as spending time with his family. His motto is "love even in the darkest of times". Chef Anthon can't wait to give guests aboard 98' EMRYS a taste of his Bahamian heritage with a twist. His exceptional fruit carving skills are also not to be missed!


Justin Mornhinweg – Mate
Education/Certifications: 100 ton Master United States Merchant Mariner Credential; Master of Self Propelled Vessels not including Auxiliary Sail of less than 100 GRT upon Near Coastal Water; Endorsements include Assistance Towing, Ordinary Seaman, Wiper, Stewards Department (F.H.), and STCW; Merchant Mariner Courses with Maritime Professional Training; NAUI Dive Professional Training including Dive Master, Instructor, and First Aid Certifications.
Languages Spoken: English

Justin Mornhinweg's path in the marine industry started when he became a scuba instructor in Louisville, Kentucky in 2015 which led to a position with a live-aboard charter company in Nassau, Bahamas in 2016. That role in the Bahamas further sparked his passion for yachting, and he embarked on his current career path toward becoming a Captain. With his strong work ethic and positive attitude, he has been completing his certifications over the past four years while also working as First Mate and Engineer on charter vessels. In his newest assignment, he joins the crew of M/Y EMRYS as Mate.
Reviews
***July 9-14, 2022 ***
To the benevolent crew of M/Y Emrys,

The ***** family is eternally grateful for your hospitality and kindness on what was our greatest family vacation ever. Thank you for being so helpful and patient with our little kids. I can promise you that all three of our kids will remember this crew for the rest of their lives.

To Justin, thank you so much for being so fun with the kids. They loved the tubing and the sand castles – you are simply the very best my friend. Please never change your wonderful attitude and temperament.

To Chef Anthon, we so enjoyed every meal, snack, and dessert. The food was perfect. Thank you so much for taking much good care of us.

To Megs, you are such a wonderful stew but an even more amazing person. The whole family just adored you and so appreciated everything you did for us. You are an incredible ambassador of the beautiful island and the daughter of what is one of the most special places on earth – The Exumas. Thank you for making our trip so great!

Captain Des, you're the finest captain we've chartered with, big or small boats, simply the best. Thank you for the attention to every detail. Thank you for all the attention you gave to the kids. Thank you for all your hard work you and Justin did to make our beach/sandbar setups perfect. And thank you for getting me taken care of for my business needs.

To the benevolent crew of the Emrys, we love you all and are all so very appreciative of making this one amazing voyage, adventure, and vacation for the ****** family.
***June 1-6, 2022***
Celebrating a 2022 graduate from UNC, a 2020 graduate (who never for a celebration due to covid), and two birthdays! What a fabulous week. We had to change our trip itinerary to adjust for a tropical storm, but even so this amazing crew made it all happen! We swam with the pigs, the sharks, the rays... we snorkeled with the turtles! Caught two glorious Mahi Mahi (the fish so nice they named it twice)! We water skied, wake boarded, paddle boarded, explored private beaches. Had lunch off boat at Staniel Cay Yacht Club, dinner off boat at McDuffs at Norman Cay. We got to swim around Pablo Escobar's sunken airplane at Norman – which was one of the highlights of the trip. But the primary highlight was the incredible crew! Des, Megs, Justin, and Anthon. Wow! Did we score the perfect group for our experience. Everyone was so attentive to our every need – the service was over the top excellent. Outstanding in every way. We especially loved the welcome towels with peppermint scent and the variety of shot cocktails! The theme dinners with appropriate decorations were awesome too – and the food!! Michelin 5-star!! The chef's table on our final night was a huge hit! The *** family will be back again for sure. Many many thanks for making our experience so extraordinary. We had such a great week on board despite having to navigate some tricky weather. Kudos to this crew for an awesome 'pivot' and for making it so much fun along the way.
***March 20-27, 2022***
Guest One:
Thank you for the best vacation! You all were so fabulous, and I can't wait to come back!

Guest Two:
I with you the same happiness you bring others. I am happy beyond words! Hugs to all.
***March 12-19, 2022***
Guest One:
If I had a yacht I would want all of you as my crew. This week was AMAZING! No detail was left out. Thanks for helping to make memories!

Guest Two:
I cannot say enough great things about this crew. It was almost like they could read our minds. Everything was amazing. The food was incredible.

My grandson said that another yacht trip would not be as great if we didn't have this crew!
***January 21-28, 2022***
Guest One:
This experience has been absolutely sublime. The wonder of the excursions to the iguanas, swimming pigs, nurse sharks, and the pure joy of playing in the water and napping in the sun provided the relaxation that I solely needed.

The food was excellently prepared, the drinks intoxicatingly delicious, and the appointments of the boat sumptuous.

What made this trip perfect was not the events and food, however it was the graciousness, charm, fun, and fabulousness of Des, Megs, Justin, and Jean. These are the best hosts ever and the trip would not have been the same without them.

Thank you!

Guest Two:
Des, Megs, Justin, and Jean,

Thank you so much for such an amazing experience!

Your knowledge, professional demeanor, and attention to detail are superb. You should all get raises! But most importantly, you are just plain wonderful! It has been a joy getting to know you.

The Bahamas are dazzling, but the four of you really made the trip shine!


Guest Three:
Des, Megs, Justin, and Jean,

Ya'll rock! This week has been amazing. Thank you for taking such excellent care of us and making this the best vacation ever. The way you tailored each day and then went with the flow to make sure each of us had the best time shows that you really cared. Getting to talk to you and learn a little of your stories was also a high point. I truly hope we have a chance to hang out again someday!


Guest Four:
Des Megs, Justin, and Jean,

The care, kindness, creativity, and hospitality of this crew is unmatched. For a compact crew, you demonstrate an outsized capacity to meet our needs – both known and unknown. Before a thought was formed, an answer/drink appears. While the paradise of the Bahamas is its own delight, this has been an extraordinary experience because of each of you, and I am grateful!
***December 12-19 2021***
So you can imagine a family who has visited the Exumas/Bahamas many times before, we had very high expectations. To say that you exceeded all of them is a true measure of your commitment to share your love for this beautiful place with us. We cannot thank you enough for accommodating our crazy food requests. That was obvious when you delivered a "Kit Kat" birthday cake to the Kit Kat birthday girl! It makes the parents so happy when the kids are over the moon and appreciating every moment as much as we did, and I mean every moment.

Each excursion, each meal, each table decor, each special touch. They all added up to one of the best vacations we have ever had and we have been lucky enough to have some amazing trips. So bravo Team Emrys, we will remember this trip as one of the best and that has everything to do with the four of you!

Thank you, we so appreciate everything you did for us and we look forward to our return.
***December 2-9, 2021***
Guest One:
This trip has been absolutely amazing! The crew has been spectacular in every way. Your energy level, personal interactions, outstanding service, and local knowledge make you the best at what you do.

It was our good fortune to spend the week with all of you!


Guest Two:
Brilliant crew, superb food, outstanding excursions. Thanks for a fabulous week.


Guest Three:
Thoroughly enjoyed ourselves. Awesome and knowledgeable crew. A once in a lifetime experience.
***November 22-29, 2021***
Guest one:
We finally did it! Thank you so much for going above and beyond to make sure we had an enjoyable vacation – and it definitely was!

We all kept saying our week is flying by, time truly flies when you are having a blast!

Thank you all, Des, Megs, Justin, and Nikki for making a fantastic and memorable Thanksgiving holiday for our family!

We will cherish our new friendships, special memories, and all the exciting adventures!

We hope to see you soon!


Guest Two:
This boat trip has been the best, I loved meeting the crew, they were all very sweet and caring. They made the trip very enjoyable. I feel like it flew by because of how much fun I was having. I really hope in the future I will see everyone again.
***June 10-17***

Guest One: We just left Emrys and already at the Bahamas airport for a flight back to Miami. I am writing on behalf of myself and my entire family, to thank you all for the wonderful week of vacation we had. Unforgettable! Everything perfect and above all, the exceptional crew led by the spectacular Captain Desmond, Megs, Joel and Justin. They were exceptional with us, making us feel at home with 5 star top service. Once again our recognition and gratitude for this Crew The Emrys Yacht was also excellent and met all our expectations. We will certainly be in touch very soon to book the next charter."

Guest Two: We know how hard it is to keep a staff in this level. Their score is 11, more than 10.
***April 17-24, 2021***
Guest 1:
We have been on 20 dive and ocean vessels. This is by far the best boat, the best time, and the best crew ever!!! Keep this crew.
Captain Des, Meghen, Justin and Joel are extremely caring and efficient. Safety first!! So much fun!! Great staff and chef.

Guest 2:
Missing you guys already. I have never been so sad to leave and it's all because of you. Thank you so much. You made our trip unforgettable. Good food, good people, great service.

Guest 3:
This has been a trip of a lifetime. The crew Meghen, Captain Des, Joel, and Justin were awesome. The food was impeccable, Meghen was on top of everything, we didn't have to ask her for everything. Justin was so helpful to me and I appreciate it. Captain Des answered all my boat questions and very patient.

Thank you for a wonderful trip!

Guest 4:
Awesome time, this crew made a great time a dream. From the food to drinks we never wanted for anything. Very informative as well. This trip is a 10.
***April 3-10, 2021***


Thank you Des, Meghen, Joel, and Justin for making it a trip of a lifetime once again. Everyday you made sure we had a new experience and everything was done with a "wow" factor. Meghen and Des, your attention to detail is amazing.

As you know, we have done a fair amount of charters and no one comes close to your ability to make a vacation the best it can be. We love your stories, knowledge, dedication, kindness, and company. We will follow you anywhere. Thank you, thank you, thank you for everything.

Meghen, we wish you the best on your endeavours of shutting the box. We're confident you will triumph, please let us know when this happens. We hope your leg heals soon.

Joel, your talents in the kitchen are unparalleled! Our first meal was fantastic and every meal after it got better and better. How did you do that?!

Justin, you fit in as one of the family and we enjoyed your sense of humor on game night. We adore you.

Thank you for the wonderful memories. We will cherish them forever.
Until next time.
***March 25 - April 1, 2021***
Thank you for a magical voyage. Des, Megan and Justin. You made each day a joy filled with extraordinary excursions, each day was even more magical. And Joel-you are such a talented chef. Every meal was stupendously delicious. The cauliflower pasta was the bet pasta I ever tasted! The ribeye, the fajitas the chicken, the best ever!
All of you are so special. Megan- your birthday decorations were just amazing, you could start your own business. The jet skiing and the tubing was hilarious and fun! You, the crew made our trip the most wonderful trip I have ever had. You are our new family. I could write 20 pages about each fantastic memory. but then there would be no room for the other guests to write! Justin – you made our excursions so phenomenal and you have gotten us to love jet skiing again. Bravo to you all – I truly mean it when I say you are the number one crew I have ever experienced. Always present to help and bring us anything we needed. My only sadness is leaving you. As I feel like home here with the extraordinary Emry's family. What an experience. One I will never forget because of you!! Be safe and happy until we meet again! May God hold you all in the palm of his glorious hand!

Guestbook Entry
Dear Des, Meg, Joel and Justin,
Thank you for a week filled with joy and laughter! It was a pleasure to get to know each of you and to share special time together, in what for me is a truly magical place. I am so appreciative of all the care and kindness you showed to me and to Julie as we embarked on our endless adventures.
Des, you are a consummate professional. A week at anchor is no easy feat and you made it seem effortless. Thank you for keeping us safe, for introducing us to one gorgeous vista after another and for filling each day with variety!
Meg, your attention to every detail of our days and evenings made the trip exceptional. Thank you for keeping us filled with easy conversation, laughter, new prank and prank rattlers!
Joel, you make a mean Dijon rosemary chicken, let alone the birthday cake!! Thank you for getting my veggies in and preparing so many delightful, delicious meals with laughter and a smile! Justin, you are the Best jetski driver anyone could wish for. Thank you for making each day so much fun and for ensuring every excursion we took was a perfect blend of activity and relaxation.
I feel lucky to have been witness to the amazing team dynamic you all share. I hope the pictures tell more of the story and serve as a happy reminder of a truly fabulous week. Thank you for what I hope will be the first of many happy trips together!
Please convey our sincerest thanks to the owners for allowing us to share in the joy they must feel every time they step onboard MY EMRYS
Regards,
XXX

***March 13 - 20, 2021***
Guest 1
Different boat, same spirit. We told you we would follow you wherever you go. This new boat doesn't know how lucky it is to have such a special crew, but they will quickly see your uniqueness and your gift for showing people what it means to live in the moment. You have become part of our family. Not sure what was more fun seeing you all laughing on the hotdog, or watching you play charades. We wish you had more time to enjoy yourselves. We know you are working around the clock to make each trip magical. And we appreciate you always going above and beyond, from the amazing food, to the super cool adventures, keeping us safe, making us feel special, and always sharing good laughs.
Sarah, hands down the best food any of us have ever had, no matter where we've been in the world, or what restaurants we have ever been to. You are beyond talented. Justin, the girls give you a 10 out of 10 for tubing experiences. One minute we are hanging on for our lives, the next we are being cruised around a beautiful island to see the colors of low tide. Meghen, is there anything you can't do? You are so quick witted, and have the best sense of humor. We could listen to you all day. You somehow can read people's minds, and before we can even ask for something, it suddenly appears.
Captain Des, Tyler will never forget you teaching him how to navigate through the ocean. It takes a special person to have so much patience with children. And our children look up to you as a role model. Thank you for the very serious life lessons you have taught them. We are fortunate to have someone so genuine in our lives. You took us nonstop exploring, showing us how to respect other people, other cultures, and the world around us. Thank you all for sharing your life stories with us. You are amazing people. It's always difficult to leave you guys. The impact you have on all of us, especially our children, makes us better people. We hope in life that your kindness comes full circle, and you get everything you deserve and more. The hardest part of leaving isn't leaving the ocean it's leaving all of you. From the bottom of our hearts, thank you for being you. We love you!!!

Guest 2
It is hard to think of the words to describe such an amazing trip! Sarah's food was the best I have ever had and she made everything taste so good! Justin and Des took us on so many amazing adventures and answered all of Jayme's endless questions! Meghen took care of everything and kept us laughing the whole time. We cannot thank the crew enough for such a wonderful week and helping us make so many great memories with our family!

Guest 3
Thank you Meghen for teaching me about history and making us have the BEST trip ever!
Thank you Capt. Des for letting me drive the boats and being able to see my favorite animal the sea turtles. Thank you Sarah for teaching me the hat trick and serving excellent meals.
Thank you Justin for taking me fishing and taking me on adventures.

Guest 4
Thank you so much for yet another fun trip. Thank you Megan for being kind and helping me with my hands, and thank you Justin for being a good friend. Thank you Sarah for making this trip feel like it will never end, thank you Capt. Des for teaching me things that will sharpen my mind. You guys are the best!

Guest 5
Thank you so much for an amazing trip. Thank you Capt. Des for a safe trip and for taking me tubing. Thank you just for having fun with us and taking us snorkeling.
Thank you Megan for being awesome and also thank you for everything you do behind the scenes. Thank you Sarah for all the amazing meals and for sharing your story with everyone. Thank you crew for the best trip!

Guest 6
Another absolutely wonderful trip because of you (Des, Megs, Justin & Sarah).
You weren't our crew, you were our guide to a great vacation through your knowledge, experience, stories & all the day activities, excursions & meals.
Thank you again, with love! XXX



Gallery
molon35390string(0) ""
7044
http://www.centralyachtagent.com/snapins/json-ebrochure.php?idin=7044&uid=2395&user=2395
4
Power
N
8
Bahamas
Bahamas
98.00
22.9
6.10

2 Jet Skis
1 Sea Bob
1 Sea Scooter
3 Paddle Boards - 1 Rigid and 2 Inflatables
1 set of Water Skis
1 Wake Board
Snorkel Gear
Floating Island
3-Pax Towable Tube
Beach Toys and Chairs
Fishing Gear:
2x Crowder Evseries rods
1x shimano tld 30-A reel
1x shimano tld 25 reel
2 x penn casting rods
2x Bahamian handling reels
28' Grady White Tender
a:35:{s:12:"salon_stereo";s:1:"0";s:8:"salon_tv";s:1:"0";s:6:"sat_tv";s:3:"Yes";s:17:"multimedia_system";s:0:"";s:4:"nude";s:3:"Inq";s:5:"books";s:0:"";s:9:"crew_pets";s:2:"No";s:8:"pet_type";s:0:"";s:10:"guest_pets";s:1:"0";s:9:"camcorder";s:1:"0";s:14:"number_dine_in";s:0:"";s:11:"water_maker";s:0:"";s:14:"water_capacity";s:0:"";s:9:"ice_maker";s:1:"0";s:14:"number_of_dvds";s:3:"Yes";s:13:"number_of_cds";s:0:"";s:11:"board_games";s:1:"0";s:10:"sun_awning";s:1:"0";s:6:"bimini";s:1:"0";s:13:"special_diets";s:3:"Inq";s:6:"kosher";s:3:"Inq";s:3:"bbq";s:1:"0";s:12:"gay_charters";s:3:"Inq";s:17:"yachtNudeCharters";s:3:"Inq";s:10:"hairdryers";s:1:"0";s:22:"number_of_port_hatches";s:0:"";s:7:"smoking";s:0:"";s:11:"crew_smokes";s:3:"Inq";s:11:"children_ok";s:3:"Yes";s:17:"minimum_child_age";s:0:"";s:9:"generator";s:0:"";s:8:"inverter";s:0:"";s:8:"voltages";s:0:"";s:7:"hammock";s:0:"";s:10:"windscoops";s:0:"";}
Full
0
Onboard WIFI
2010
Sunseeker
2 Kings, 1 Queen and 1 Twin
USD
$
55000
55000
60000
High rate weeks are Christmas and NYE, all other weeks are low rate. TERM CHARTERS: Weekly Rate plus 40% APA plus 4% Bahamas Taxes plus 10% Bahamas VAT (Due to increase of fuel prices in the Bahamas)

Education/Certifications: City and Guilds Electronic Origination Degree in Graphic Design, PADI Master Scuba diver trainer, MCA – IYT Master of Yachts 200T Oceans
Languages Spoken: English, Afrikaans

Desmond Greyling was born and raised in Port Elizabeth, South Africa, the country's headquarters for shipping located on the South Coast. His father was a shipping and ports enthusiast, and on the weekends, Desmond would accompany him to the harbors to watch the commercial vessels load and offload their cargo. This is where his love for boats and the sea began. His family moved away from the coast to Johannesburg as he started high school, and his mom bribed him to get higher grades in his graduating year by sending him to a scuba diving class. After a career in graphic design and advertising, he left the world of offices, cubicles and traffic for a more relaxed life in Southern Thailand. He sailed lasers and mirrors as a kid on lakes growing up, but only started boating after leaving his career in graphic design in 2002. He was drawn to the yachting industry by the opportunity to travel and meet interesting people, and has worked on private yachts, charter vessels, dive liveaboards and sailing catamarans since 2004. His two favorite destinations are the Chamonix Vineyard and Resort in South Africa, and the Exumas in the Bahamas. In his spare time, you'll find Damon free diving and scuba diving.


Meghen McCombe - Stew
Education: Single and Multi-Engine (Land and Sea with Instrument) Pilot's License
Languages Spoken: English, Spanish

Meghen McCombe was born in Fort McMurray, Alberta, Canada to a Bahamian mother and Canadian father. Her family moved to the Bahamas when she was a toddler. Bouncing between Nassau, the Exumas and Eleuthera, she grew up sailing, free diving, scuba diving, conching, spear fishing and horseback riding. She was primarily raised in her family's home on Norman's Cay where her grandfather helped develop the infrastructure of the island. Megs has worked in the hospitality industry for as long as she can remember, which includes a day spa and salon, and a management role at a boutique hotel and restaurant in Exuma. In her twenties, she went to flight school in Florida. She has been boating since she was a toddler, and began her career in the yachting industry in 2008. Since then, she has worked on private and charter yachts, power boats, and America's Cup sailboats. Megs is happiest when she's near the ocean, and her favorite place in the world is Whales Tail on Norman's Cay in the Exumas.

Anthon Johnson - Chef
Education/Certifications: STCW, ENG 1, Atlantis University Leadership Course, Culinary and Management
Languages: English

Anthon Johnson is a Bahamian chef who has been in the culinary industry for over 19 years, leading with his passion and superior culinary knowledge. Prior to joining the yachting industry, Chef Anthon has worked at the Atlantis Resort in Nassau, as a Head Chef, as well as at Albany Bahamas as their Sous Chef.

Chef Anthon specializes in French, Caribbean, Mediterranean, Italian, Asian and Vegan options. He is sure to go above and beyond for every guest and will always cater to any specific dietary requests. He is easy going, a team player, humble and will also be sure to show his bubbly personality. His eagerness to show clients a five star experience is evident in all of his work.

When not aboard charter, you can find Chef Anthon working out, participating in karate and self defense, as well as spending time with his family. His motto is "love even in the darkest of times". Chef Anthon can't wait to give guests aboard 98' EMRYS a taste of his Bahamian heritage with a twist. His exceptional fruit carving skills are also not to be missed!


Justin Mornhinweg – Mate
Education/Certifications: 100 ton Master United States Merchant Mariner Credential; Master of Self Propelled Vessels not including Auxiliary Sail of less than 100 GRT upon Near Coastal Water; Endorsements include Assistance Towing, Ordinary Seaman, Wiper, Stewards Department (F.H.), and STCW; Merchant Mariner Courses with Maritime Professional Training; NAUI Dive Professional Training including Dive Master, Instructor, and First Aid Certifications.
Languages Spoken: English

Justin Mornhinweg's path in the marine industry started when he became a scuba instructor in Louisville, Kentucky in 2015 which led to a position with a live-aboard charter company in Nassau, Bahamas in 2016. That role in the Bahamas further sparked his passion for yachting, and he embarked on his current career path toward becoming a Captain. With his strong work ethic and positive attitude, he has been completing his certifications over the past four years while also working as First Mate and Engineer on charter vessels. In his newest assignment, he joins the crew of M/Y EMRYS as Mate.";s:5:"photo";s:0:"";s:4:"size";s:1:"4";s:12:"captain_name";s:16:"Desmond Greyling";s:14:"captain_nation";s:13:"South African";s:12:"captain_born";s:1:"0";s:15:"captain_license";s:0:"";s:18:"captain_yr_sailing";s:1:"0";s:21:"captain_yr_chartering";s:1:"0";s:17:"captain_languages";s:0:"";s:9:"crew_name";s:14:"Meghen McCombe";s:16:"crew_nationality";s:17:"Bahamian/Canadian";s:12:"crew_license";s:0:"";s:15:"crew_yr_sailing";s:1:"0";s:18:"crew_yr_chartering";s:1:"0";s:7:"crewimg";a:4:{i:1;a:2:{s:3:"url";s:76:"https://www.centralyachtagent.com/yachtadmin/yachtlg/yacht7044/7044crew1.jpg";s:4:"desc";s:7:"Captain";}i:2;a:2:{s:3:"url";s:76:"https://www.centralyachtagent.com/yachtadmin/yachtlg/yacht7044/7044crew2.jpg";s:4:"desc";s:10:"Stewardess";}i:3;a:2:{s:3:"url";s:72:"https://www.centralyachtagent.com/yachtadmin/yachtlg/yacht7044/7044crew3";s:4:"desc";s:4:"Chef";}i:4;a:2:{s:3:"url";s:76:"https://www.centralyachtagent.com/yachtadmin/yachtlg/yacht7044/7044crew4.jpg";s:4:"desc";s:4:"Mate";}}}
a:16:{s:4:"info";s:5180:"Desmond Greyling – Captain
https://www.centralyachtagent.com/yachtadmin/yachtlg/yacht7044/7044brochure1.jpg
a:18:{i:2;a:2:{s:3:"url";s:80:"https://www.centralyachtagent.com/yachtadmin/yachtlg/yacht7044/7044brochure2.jpg";s:4:"desc";s:10:"Main Salon";}i:3;a:2:{s:3:"url";s:80:"https://www.centralyachtagent.com/yachtadmin/yachtlg/yacht7044/7044brochure3.jpg";s:4:"desc";s:10:"Main Salon";}i:4;a:2:{s:3:"url";s:80:"https://www.centralyachtagent.com/yachtadmin/yachtlg/yacht7044/7044brochure4.jpg";s:4:"desc";s:13:"Formal Dining";}i:5;a:2:{s:3:"url";s:80:"https://www.centralyachtagent.com/yachtadmin/yachtlg/yacht7044/7044brochure5.jpg";s:4:"desc";s:21:"King Master Stateroom";}i:6;a:2:{s:3:"url";s:80:"https://www.centralyachtagent.com/yachtadmin/yachtlg/yacht7044/7044brochure6.jpg";s:4:"desc";s:41:"Split Level/On-Deck King Master Stateroom";}i:7;a:2:{s:3:"url";s:80:"https://www.centralyachtagent.com/yachtadmin/yachtlg/yacht7044/7044brochure7.jpg";s:4:"desc";s:26:"Master Ensuite with Shower";}i:8;a:2:{s:3:"url";s:80:"https://www.centralyachtagent.com/yachtadmin/yachtlg/yacht7044/7044brochure8.jpg";s:4:"desc";s:28:"VIP Full Beam King Stateroom";}i:9;a:2:{s:3:"url";s:80:"https://www.centralyachtagent.com/yachtadmin/yachtlg/yacht7044/7044brochure9.jpg";s:4:"desc";s:15:"Queen Stateroom";}i:10;a:2:{s:3:"url";s:81:"https://www.centralyachtagent.com/yachtadmin/yachtlg/yacht7044/7044brochure10.jpg";s:4:"desc";s:14:"Twin Stateroom";}i:11;a:2:{s:3:"url";s:81:"https://www.centralyachtagent.com/yachtadmin/yachtlg/yacht7044/7044brochure11.jpg";s:4:"desc";s:6:"Galley";}i:12;a:2:{s:3:"url";s:81:"https://www.centralyachtagent.com/yachtadmin/yachtlg/yacht7044/7044brochure12.jpg";s:4:"desc";s:8:"Aft Deck";}i:13;a:2:{s:3:"url";s:81:"https://www.centralyachtagent.com/yachtadmin/yachtlg/yacht7044/7044brochure13.jpg";s:4:"desc";s:25:"Flybridge Looking Forward";}i:14;a:2:{s:3:"url";s:81:"https://www.centralyachtagent.com/yachtadmin/yachtlg/yacht7044/7044brochure14.jpg";s:4:"desc";s:7:"Jacuzzi";}i:15;a:2:{s:3:"url";s:81:"https://www.centralyachtagent.com/yachtadmin/yachtlg/yacht7044/7044brochure15.jpg";s:4:"desc";s:16:"Flybridge Dining";}i:16;a:2:{s:3:"url";s:81:"https://www.centralyachtagent.com/yachtadmin/yachtlg/yacht7044/7044brochure16.jpg";s:4:"desc";s:11:"Bow Seating";}i:17;a:2:{s:3:"url";s:81:"https://www.centralyachtagent.com/yachtadmin/yachtlg/yacht7044/7044brochure17.jpg";s:4:"desc";s:22:"Swim Platform and Toys";}i:18;a:2:{s:3:"url";s:81:"https://www.centralyachtagent.com/yachtadmin/yachtlg/yacht7044/7044brochure18.jpg";s:4:"desc";s:12:"Two Jet Skis";}i:19;a:2:{s:3:"url";s:81:"https://www.centralyachtagent.com/yachtadmin/yachtlg/yacht7044/7044brochure19.jpg";s:4:"desc";s:10:"Tubing Fun";}}
http://www.cyabrochure.com/ebn/2395/pdhaX/7044/1
http://www.cyabrochure.com/ebn/2395/pdhaX/7044/3
a:24:{s:4:"tube";s:3:"Yes";s:6:"guests";s:1:"8";s:8:"maxspeed";s:0:"";s:11:"pref_pickup";N;s:12:"other_pickup";N;s:5:"draft";s:4:"6.10";s:14:"cruising_speed";s:2:"20";s:7:"helipad";s:2:"No";s:2:"ac";s:4:"Full";s:8:"ac_night";s:2:"No";s:5:"built";s:4:"2010";s:10:"turnaround";s:8:"48 hours";s:6:"cabins";s:1:"4";s:4:"king";s:1:"2";s:5:"queen";s:1:"1";s:6:"double";s:1:"0";s:6:"single";s:1:"0";s:4:"twin";s:1:"1";s:7:"pullman";s:1:"0";s:7:"showers";s:1:"0";s:6:"basins";s:1:"0";s:5:"heads";s:1:"0";s:14:"electric_heads";s:1:"0";s:7:"jacuzzi";s:3:"Yes";}
a:7:{s:4:"flag";s:7:"Jamaica";s:8:"homeport";s:15:"Nassau, Bahamas";s:13:"resort_course";s:0:"";s:12:"yacht_permit";s:1:"2";s:13:"yacht_license";s:1:"2";s:9:"yacht_mca";s:1:"0";s:15:"yacht_insurance";s:0:"";}
Plex Movie Library
a:22:{s:11:"dinghy_size";s:15:"28' Grady White";s:12:"kayaks_1_pax";s:2:"No";s:12:"kayaks_2_pax";s:2:"No";s:9:"dinghy_hp";s:0:"";s:13:"floating_mats";s:3:"Yes";s:10:"dinghy_pax";s:0:"";s:13:"swim_platform";s:3:"Yes";s:16:"water_skis_adult";s:1:"1";s:15:"boarding_ladder";s:0:"";s:15:"water_skis_kids";s:1:"0";s:14:"sailing_dinghy";s:0:"";s:8:"jet_skis";s:1:"2";s:11:"beach_games";s:3:"Yes";s:12:"wave_runners";s:2:"No";s:9:"kneeboard";s:2:"No";s:10:"windsurfer";s:2:"No";s:12:"snorkel_gear";s:3:"Yes";s:17:"underwater_camera";s:1:"0";s:7:"scurfer";s:2:"No";s:16:"underwater_video";s:1:"0";s:10:"wake_board";s:1:"1";s:11:"paddleboard";s:1:"3";}
2
1
0
0
1
0
2020
0
0
Greece
20

2 Jet Skis
1 Sea Bob
1 Sea Scooter
3 Paddle Boards - 1 Rigid and 2 Inflatables
1 set of Water Skis
1 Wake Board
Snorkel Gear
Floating Island
3-Pax Towable Tube
Beach Toys and Chairs
Fishing Gear:
2x Crowder Evseries rods
1x shimano tld 30-A reel
1x shimano tld 25 reel
2 x penn casting rods
2x Bahamian handling reels";s:19:"yachtOtherEntertain";s:19:"Plex Movie Library ";s:16:"yachtCommunicate";s:19:"Cellular based Wifi";s:15:"yachtSummerArea";s:7:"Bahamas";s:15:"yachtWinterArea";s:7:"Bahamas";s:12:"yachtShowers";s:1:"0";s:15:"yachtWashBasins";s:1:"0";s:10:"yachtHeads";s:1:"0";s:18:"yachtElectricHeads";s:1:"0";s:14:"yachtTpInHeads";s:0:"";s:15:"yachtSampleMenu";s:0:"";s:13:"yachtMenu1Pic";s:0:"";s:13:"yachtMenu2Pic";s:0:"";s:13:"yachtMenu3Pic";s:0:"";s:13:"yachtMenu4Pic";s:0:"";s:13:"yachtMenu5Pic";s:0:"";s:13:"yachtMenu6Pic";s:0:"";s:13:"yachtMenu7Pic";s:0:"";s:13:"yachtMenu8Pic";s:0:"";s:13:"yachtMenu9Pic";s:0:"";s:14:"yachtMenu10Pic";s:0:"";s:9:"yachtCrew";s:1:"4";s:14:"yachtCrewSmoke";s:3:"Inq";s:13:"yachtCrewPets";s:2:"No";s:16:"yachtCrewPetType";s:0:"";s:16:"yachtCaptainName";s:16:"Desmond Greyling";s:18:"yachtCaptainNation";s:13:"South African";s:16:"yachtCaptainBorn";s:1:"0";s:15:"yachtCaptainLic";s:0:"";s:18:"yachtCaptainYrSail";s:1:"0";s:19:"yachtCaptainYrChart";s:1:"0";s:16:"yachtCaptainLang";s:0:"";s:13:"yachtCrewName";s:14:"Meghen McCombe";s:14:"yachtCrewTitle";s:0:"";s:15:"yachtCrewNation";s:17:"Bahamian/Canadian";s:15:"yachtCrewYrBorn";s:1:"0";s:12:"yachtCrewLic";s:0:"";s:15:"yachtCrewYrSail";s:1:"0";s:16:"yachtCrewYrChart";s:1:"0";s:13:"yachtCrewLang";s:0:"";s:16:"yachtCrewProfile";s:5180:"Desmond Greyling – Captain
Education/Certifications: City and Guilds Electronic Origination Degree in Graphic Design, PADI Master Scuba diver trainer, MCA – IYT Master of Yachts 200T Oceans
Languages Spoken: English, Afrikaans

Desmond Greyling was born and raised in Port Elizabeth, South Africa, the country's headquarters for shipping located on the South Coast. His father was a shipping and ports enthusiast, and on the weekends, Desmond would accompany him to the harbors to watch the commercial vessels load and offload their cargo. This is where his love for boats and the sea began. His family moved away from the coast to Johannesburg as he started high school, and his mom bribed him to get higher grades in his graduating year by sending him to a scuba diving class. After a career in graphic design and advertising, he left the world of offices, cubicles and traffic for a more relaxed life in Southern Thailand. He sailed lasers and mirrors as a kid on lakes growing up, but only started boating after leaving his career in graphic design in 2002. He was drawn to the yachting industry by the opportunity to travel and meet interesting people, and has worked on private yachts, charter vessels, dive liveaboards and sailing catamarans since 2004. His two favorite destinations are the Chamonix Vineyard and Resort in South Africa, and the Exumas in the Bahamas. In his spare time, you'll find Damon free diving and scuba diving.


Meghen McCombe - Stew
Education: Single and Multi-Engine (Land and Sea with Instrument) Pilot's License
Languages Spoken: English, Spanish

Meghen McCombe was born in Fort McMurray, Alberta, Canada to a Bahamian mother and Canadian father. Her family moved to the Bahamas when she was a toddler. Bouncing between Nassau, the Exumas and Eleuthera, she grew up sailing, free diving, scuba diving, conching, spear fishing and horseback riding. She was primarily raised in her family's home on Norman's Cay where her grandfather helped develop the infrastructure of the island. Megs has worked in the hospitality industry for as long as she can remember, which includes a day spa and salon, and a management role at a boutique hotel and restaurant in Exuma. In her twenties, she went to flight school in Florida. She has been boating since she was a toddler, and began her career in the yachting industry in 2008. Since then, she has worked on private and charter yachts, power boats, and America's Cup sailboats. Megs is happiest when she's near the ocean, and her favorite place in the world is Whales Tail on Norman's Cay in the Exumas.

Anthon Johnson - Chef
Education/Certifications: STCW, ENG 1, Atlantis University Leadership Course, Culinary and Management
Languages: English

Anthon Johnson is a Bahamian chef who has been in the culinary industry for over 19 years, leading with his passion and superior culinary knowledge. Prior to joining the yachting industry, Chef Anthon has worked at the Atlantis Resort in Nassau, as a Head Chef, as well as at Albany Bahamas as their Sous Chef.

Chef Anthon specializes in French, Caribbean, Mediterranean, Italian, Asian and Vegan options. He is sure to go above and beyond for every guest and will always cater to any specific dietary requests. He is easy going, a team player, humble and will also be sure to show his bubbly personality. His eagerness to show clients a five star experience is evident in all of his work.

When not aboard charter, you can find Chef Anthon working out, participating in karate and self defense, as well as spending time with his family. His motto is "love even in the darkest of times". Chef Anthon can't wait to give guests aboard 98' EMRYS a taste of his Bahamian heritage with a twist. His exceptional fruit carving skills are also not to be missed!


Justin Mornhinweg – Mate
Education/Certifications: 100 ton Master United States Merchant Mariner Credential; Master of Self Propelled Vessels not including Auxiliary Sail of less than 100 GRT upon Near Coastal Water; Endorsements include Assistance Towing, Ordinary Seaman, Wiper, Stewards Department (F.H.), and STCW; Merchant Mariner Courses with Maritime Professional Training; NAUI Dive Professional Training including Dive Master, Instructor, and First Aid Certifications.
Languages Spoken: English

Justin Mornhinweg's path in the marine industry started when he became a scuba instructor in Louisville, Kentucky in 2015 which led to a position with a live-aboard charter company in Nassau, Bahamas in 2016. That role in the Bahamas further sparked his passion for yachting, and he embarked on his current career path toward becoming a Captain. With his strong work ethic and positive attitude, he has been completing his certifications over the past four years while also working as First Mate and Engineer on charter vessels. In his newest assignment, he joins the crew of M/Y EMRYS as Mate.";s:14:"yachtCrewPhoto";s:0:"";s:13:"yachtCrew1Pic";s:76:"https://www.centralyachtagent.com/yachtadmin/yachtlg/yacht7044/7044crew1.jpg";s:13:"yachtCrew2Pic";s:76:"https://www.centralyachtagent.com/yachtadmin/yachtlg/yacht7044/7044crew2.jpg";s:13:"yachtCrew3Pic";s:72:"https://www.centralyachtagent.com/yachtadmin/yachtlg/yacht7044/7044crew3";s:13:"yachtCrew4Pic";s:76:"https://www.centralyachtagent.com/yachtadmin/yachtlg/yacht7044/7044crew4.jpg";s:13:"yachtCrew5Pic";s:0:"";s:13:"yachtCrew6Pic";s:0:"";s:13:"yachtCrew7Pic";s:0:"";s:13:"yachtCrew8Pic";s:0:"";s:13:"yachtCrew9Pic";s:0:"";s:14:"yachtCrew10Pic";s:0:"";s:14:"yachtCrew1Name";s:16:"Desmond Greyling";s:14:"yachtCrew2Name";s:14:"Meghen McCombe";s:14:"yachtCrew3Name";s:14:"Anthon Johnson";s:14:"yachtCrew4Name";s:18:"Justin Mornhinweg ";s:14:"yachtCrew5Name";s:0:"";s:14:"yachtCrew6Name";s:0:"";s:14:"yachtCrew7Name";s:0:"";s:14:"yachtCrew8Name";s:0:"";s:14:"yachtCrew9Name";s:0:"";s:15:"yachtCrew10Name";s:0:"";s:15:"yachtCrew1Title";s:7:"Captain";s:15:"yachtCrew2Title";s:10:"Stewardess";s:15:"yachtCrew3Title";s:4:"Chef";s:15:"yachtCrew4Title";s:4:"Mate";s:15:"yachtCrew5Title";s:0:"";s:15:"yachtCrew6Title";s:0:"";s:15:"yachtCrew7Title";s:0:"";s:15:"yachtCrew8Title";s:0:"";s:15:"yachtCrew9Title";s:0:"";s:16:"yachtCrew10Title";s:0:"";s:9:"yachtFlag";s:7:"Jamaica";s:13:"yachtHomePort";s:15:"Nassau, Bahamas";s:14:"yachtWBasePort";s:15:"Nassau, Bahamas";s:8:"yachtRig";s:0:"";s:14:"yachtGrossTons";s:0:"";s:12:"yachtAcNight";s:2:"No";s:16:"yachtAcSurCharge";s:0:"";s:9:"yachtTubs";s:1:"0";s:20:"yachtLocationDetails";s:36:"Nassau Yacht Haven Marina year round";s:10:"yachtTerms";s:4:"MYBA";s:13:"yachtCaptOnly";s:0:"";s:15:"yachtSpecialCon";s:0:"";s:14:"yachtContracts";s:0:"";s:21:"yachtConsumptionUnits";s:10:"US Gall/Hr";s:10:"yachtRange";s:0:"";s:11:"yachtPermit";s:1:"2";s:12:"yachtLicense";s:1:"2";s:8:"yachtMca";s:1:"0";s:16:"yachtDeepSeaFish";s:2:"No";s:10:"yachtSatTv";s:3:"Yes";s:9:"yachtIpod";s:0:"";s:10:"yachtVideo";s:0:"";s:17:"yachtSailInstruct";s:0:"";s:13:"yachtInternet";s:12:"Onboard WIFI";s:16:"yachtCaptainOnly";s:0:"";s:16:"yachtBrokerNotes";s:250:"15% commission: MYBA member on Non-MYBA member with e-contract access

Nassau - Nassau Preferred. Delivery to Staniel and Harbor Island (or elsewhere) will require fuel + time

Brand new 5 pax jacuzzi added December 2020";s:10:"yachtNumGC";i:13;s:13:"yachtGC1Title";s:22:"***July 9-14, 2022 ***";s:8:"yachtGC1";s:1635:"To the benevolent crew of M/Y Emrys,

The ***** family is eternally grateful for your hospitality and kindness on what was our greatest family vacation ever. Thank you for being so helpful and patient with our little kids. I can promise you that all three of our kids will remember this crew for the rest of their lives.

To Justin, thank you so much for being so fun with the kids. They loved the tubing and the sand castles – you are simply the very best my friend. Please never change your wonderful attitude and temperament.

To Chef Anthon, we so enjoyed every meal, snack, and dessert. The food was perfect. Thank you so much for taking much good care of us.

To Megs, you are such a wonderful stew but an even more amazing person. The whole family just adored you and so appreciated everything you did for us. You are an incredible ambassador of the beautiful island and the daughter of what is one of the most special places on earth – The Exumas. Thank you for making our trip so great!

Captain Des, you're the finest captain we've chartered with, big or small boats, simply the best. Thank you for the attention to every detail. Thank you for all the attention you gave to the kids. Thank you for all your hard work you and Justin did to make our beach/sandbar setups perfect. And thank you for getting me taken care of for my business needs.

To the benevolent crew of the Emrys, we love you all and are all so very appreciative of making this one amazing voyage, adventure, and vacation for the ****** family. ";s:10:"yachtGC1P1";s:0:"";s:10:"yachtGC1P2";s:0:"";s:10:"yachtGC1P3";s:0:"";s:13:"yachtGC2Title";s:20:"***June 1-6, 2022***";s:8:"yachtGC2";s:1490:"Celebrating a 2022 graduate from UNC, a 2020 graduate (who never for a celebration due to covid), and two birthdays! What a fabulous week. We had to change our trip itinerary to adjust for a tropical storm, but even so this amazing crew made it all happen! We swam with the pigs, the sharks, the rays... we snorkeled with the turtles! Caught two glorious Mahi Mahi (the fish so nice they named it twice)! We water skied, wake boarded, paddle boarded, explored private beaches. Had lunch off boat at Staniel Cay Yacht Club, dinner off boat at McDuffs at Norman Cay. We got to swim around Pablo Escobar's sunken airplane at Norman – which was one of the highlights of the trip. But the primary highlight was the incredible crew! Des, Megs, Justin, and Anthon. Wow! Did we score the perfect group for our experience. Everyone was so attentive to our every need – the service was over the top excellent. Outstanding in every way. We especially loved the welcome towels with peppermint scent and the variety of shot cocktails! The theme dinners with appropriate decorations were awesome too – and the food!! Michelin 5-star!! The chef's table on our final night was a huge hit! The *** family will be back again for sure. Many many thanks for making our experience so extraordinary. We had such a great week on board despite having to navigate some tricky weather. Kudos to this crew for an awesome 'pivot' and for making it so much fun along the way. ";s:10:"yachtGC2P1";s:0:"";s:10:"yachtGC2P2";s:0:"";s:10:"yachtGC2P3";s:0:"";s:13:"yachtGC3Title";s:23:"***March 20-27, 2022***";s:8:"yachtGC3";s:233:"Guest One:
Thank you for the best vacation! You all were so fabulous, and I can't wait to come back!

Guest Two:
I with you the same happiness you bring others. I am happy beyond words! Hugs to all. ";s:10:"yachtGC3P1";s:0:"";s:10:"yachtGC3P2";s:0:"";s:10:"yachtGC3P3";s:0:"";s:13:"yachtGC4Title";s:23:"***March 12-19, 2022***";s:8:"yachtGC4";s:449:"Guest One:
If I had a yacht I would want all of you as my crew. This week was AMAZING! No detail was left out. Thanks for helping to make memories!

Guest Two:
I cannot say enough great things about this crew. It was almost like they could read our minds. Everything was amazing. The food was incredible.

My grandson said that another yacht trip would not be as great if we didn't have this crew!";s:10:"yachtGC4P1";s:0:"";s:10:"yachtGC4P2";s:0:"";s:10:"yachtGC4P3";s:0:"";s:13:"yachtGC5Title";s:25:"***January 21-28, 2022***";s:8:"yachtGC5";s:2056:"Guest One:
This experience has been absolutely sublime. The wonder of the excursions to the iguanas, swimming pigs, nurse sharks, and the pure joy of playing in the water and napping in the sun provided the relaxation that I solely needed.

The food was excellently prepared, the drinks intoxicatingly delicious, and the appointments of the boat sumptuous.

What made this trip perfect was not the events and food, however it was the graciousness, charm, fun, and fabulousness of Des, Megs, Justin, and Jean. These are the best hosts ever and the trip would not have been the same without them.

Thank you!

Guest Two:
Des, Megs, Justin, and Jean,

Thank you so much for such an amazing experience!

Your knowledge, professional demeanor, and attention to detail are superb. You should all get raises! But most importantly, you are just plain wonderful! It has been a joy getting to know you.

The Bahamas are dazzling, but the four of you really made the trip shine!


Guest Three:
Des, Megs, Justin, and Jean,

Ya'll rock! This week has been amazing. Thank you for taking such excellent care of us and making this the best vacation ever. The way you tailored each day and then went with the flow to make sure each of us had the best time shows that you really cared. Getting to talk to you and learn a little of your stories was also a high point. I truly hope we have a chance to hang out again someday!


Guest Four:
Des Megs, Justin, and Jean,

The care, kindness, creativity, and hospitality of this crew is unmatched. For a compact crew, you demonstrate an outsized capacity to meet our needs – both known and unknown. Before a thought was formed, an answer/drink appears. While the paradise of the Bahamas is its own delight, this has been an extraordinary experience because of each of you, and I am grateful! ";s:10:"yachtGC5P1";s:0:"";s:10:"yachtGC5P2";s:0:"";s:10:"yachtGC5P3";s:0:"";s:13:"yachtGC6Title";s:25:"***December 12-19 2021***";s:8:"yachtGC6";s:980:"So you can imagine a family who has visited the Exumas/Bahamas many times before, we had very high expectations. To say that you exceeded all of them is a true measure of your commitment to share your love for this beautiful place with us. We cannot thank you enough for accommodating our crazy food requests. That was obvious when you delivered a "Kit Kat" birthday cake to the Kit Kat birthday girl! It makes the parents so happy when the kids are over the moon and appreciating every moment as much as we did, and I mean every moment.

Each excursion, each meal, each table decor, each special touch. They all added up to one of the best vacations we have ever had and we have been lucky enough to have some amazing trips. So bravo Team Emrys, we will remember this trip as one of the best and that has everything to do with the four of you!

Thank you, we so appreciate everything you did for us and we look forward to our return. ";s:10:"yachtGC6P1";s:0:"";s:10:"yachtGC6P2";s:0:"";s:10:"yachtGC6P3";s:0:"";s:13:"yachtGC7Title";s:24:"***December 2-9, 2021***";s:8:"yachtGC7";s:563:"Guest One:
This trip has been absolutely amazing! The crew has been spectacular in every way. Your energy level, personal interactions, outstanding service, and local knowledge make you the best at what you do.

It was our good fortune to spend the week with all of you!


Guest Two:
Brilliant crew, superb food, outstanding excursions. Thanks for a fabulous week.


Guest Three:
Thoroughly enjoyed ourselves. Awesome and knowledgeable crew. A once in a lifetime experience. ";s:10:"yachtGC7P1";s:0:"";s:10:"yachtGC7P2";s:0:"";s:10:"yachtGC7P3";s:0:"";s:13:"yachtGC8Title";s:26:"***November 22-29, 2021***";s:8:"yachtGC8";s:833:"Guest one:
We finally did it! Thank you so much for going above and beyond to make sure we had an enjoyable vacation – and it definitely was!

We all kept saying our week is flying by, time truly flies when you are having a blast!

Thank you all, Des, Megs, Justin, and Nikki for making a fantastic and memorable Thanksgiving holiday for our family!

We will cherish our new friendships, special memories, and all the exciting adventures!

We hope to see you soon!


Guest Two:
This boat trip has been the best, I loved meeting the crew, they were all very sweet and caring. They made the trip very enjoyable. I feel like it flew by because of how much fun I was having. I really hope in the future I will see everyone again. ";s:10:"yachtGC8P1";s:0:"";s:10:"yachtGC8P2";s:0:"";s:10:"yachtGC8P3";s:0:"";s:13:"yachtGC9Title";s:16:"***June 10-17***";s:8:"yachtGC9";s:738:"
Guest One: We just left Emrys and already at the Bahamas airport for a flight back to Miami. I am writing on behalf of myself and my entire family, to thank you all for the wonderful week of vacation we had. Unforgettable! Everything perfect and above all, the exceptional crew led by the spectacular Captain Desmond, Megs, Joel and Justin. They were exceptional with us, making us feel at home with 5 star top service. Once again our recognition and gratitude for this Crew The Emrys Yacht was also excellent and met all our expectations. We will certainly be in touch very soon to book the next charter."

Guest Two: We know how hard it is to keep a staff in this level. Their score is 11, more than 10.";s:10:"yachtGC9P1";s:0:"";s:10:"yachtGC9P2";s:0:"";s:10:"yachtGC9P3";s:0:"";s:14:"yachtGC10Title";s:23:"***April 17-24, 2021***";s:9:"yachtGC10";s:1069:"Guest 1:
We have been on 20 dive and ocean vessels. This is by far the best boat, the best time, and the best crew ever!!! Keep this crew.
Captain Des, Meghen, Justin and Joel are extremely caring and efficient. Safety first!! So much fun!! Great staff and chef.

Guest 2:
Missing you guys already. I have never been so sad to leave and it's all because of you. Thank you so much. You made our trip unforgettable. Good food, good people, great service.

Guest 3:
This has been a trip of a lifetime. The crew Meghen, Captain Des, Joel, and Justin were awesome. The food was impeccable, Meghen was on top of everything, we didn't have to ask her for everything. Justin was so helpful to me and I appreciate it. Captain Des answered all my boat questions and very patient.

Thank you for a wonderful trip!

Guest 4:
Awesome time, this crew made a great time a dream. From the food to drinks we never wanted for anything. Very informative as well. This trip is a 10.";s:11:"yachtGC10P1";s:0:"";s:11:"yachtGC10P2";s:0:"";s:11:"yachtGC10P3";s:0:"";s:14:"yachtGC11Title";s:22:"***April 3-10, 2021***";s:9:"yachtGC11";s:1135:"

Thank you Des, Meghen, Joel, and Justin for making it a trip of a lifetime once again. Everyday you made sure we had a new experience and everything was done with a "wow" factor. Meghen and Des, your attention to detail is amazing.

As you know, we have done a fair amount of charters and no one comes close to your ability to make a vacation the best it can be. We love your stories, knowledge, dedication, kindness, and company. We will follow you anywhere. Thank you, thank you, thank you for everything.

Meghen, we wish you the best on your endeavours of shutting the box. We're confident you will triumph, please let us know when this happens. We hope your leg heals soon.

Joel, your talents in the kitchen are unparalleled! Our first meal was fantastic and every meal after it got better and better. How did you do that?!

Justin, you fit in as one of the family and we enjoyed your sense of humor on game night. We adore you.

Thank you for the wonderful memories. We will cherish them forever.
Until next time.";s:11:"yachtGC11P1";s:0:"";s:11:"yachtGC11P2";s:0:"";s:11:"yachtGC11P3";s:0:"";s:14:"yachtGC12Title";s:30:"***March 25 - April 1, 2021***";s:9:"yachtGC12";s:2868:"Thank you for a magical voyage. Des, Megan and Justin. You made each day a joy filled with extraordinary excursions, each day was even more magical. And Joel-you are such a talented chef. Every meal was stupendously delicious. The cauliflower pasta was the bet pasta I ever tasted! The ribeye, the fajitas the chicken, the best ever!
All of you are so special. Megan- your birthday decorations were just amazing, you could start your own business. The jet skiing and the tubing was hilarious and fun! You, the crew made our trip the most wonderful trip I have ever had. You are our new family. I could write 20 pages about each fantastic memory. but then there would be no room for the other guests to write! Justin – you made our excursions so phenomenal and you have gotten us to love jet skiing again. Bravo to you all – I truly mean it when I say you are the number one crew I have ever experienced. Always present to help and bring us anything we needed. My only sadness is leaving you. As I feel like home here with the extraordinary Emry's family. What an experience. One I will never forget because of you!! Be safe and happy until we meet again! May God hold you all in the palm of his glorious hand!

Guestbook Entry
Dear Des, Meg, Joel and Justin,
Thank you for a week filled with joy and laughter! It was a pleasure to get to know each of you and to share special time together, in what for me is a truly magical place. I am so appreciative of all the care and kindness you showed to me and to Julie as we embarked on our endless adventures.
Des, you are a consummate professional. A week at anchor is no easy feat and you made it seem effortless. Thank you for keeping us safe, for introducing us to one gorgeous vista after another and for filling each day with variety!
Meg, your attention to every detail of our days and evenings made the trip exceptional. Thank you for keeping us filled with easy conversation, laughter, new prank and prank rattlers!
Joel, you make a mean Dijon rosemary chicken, let alone the birthday cake!! Thank you for getting my veggies in and preparing so many delightful, delicious meals with laughter and a smile! Justin, you are the Best jetski driver anyone could wish for. Thank you for making each day so much fun and for ensuring every excursion we took was a perfect blend of activity and relaxation.
I feel lucky to have been witness to the amazing team dynamic you all share. I hope the pictures tell more of the story and serve as a happy reminder of a truly fabulous week. Thank you for what I hope will be the first of many happy trips together!
Please convey our sincerest thanks to the owners for allowing us to share in the joy they must feel every time they step onboard MY EMRYS
Regards,
XXX
";s:11:"yachtGC12P1";s:0:"";s:11:"yachtGC12P2";s:0:"";s:11:"yachtGC12P3";s:0:"";s:14:"yachtGC13Title";s:25:"***March 13 - 20, 2021***";s:9:"yachtGC13";s:4209:"Guest 1
Different boat, same spirit. We told you we would follow you wherever you go. This new boat doesn't know how lucky it is to have such a special crew, but they will quickly see your uniqueness and your gift for showing people what it means to live in the moment. You have become part of our family. Not sure what was more fun seeing you all laughing on the hotdog, or watching you play charades. We wish you had more time to enjoy yourselves. We know you are working around the clock to make each trip magical. And we appreciate you always going above and beyond, from the amazing food, to the super cool adventures, keeping us safe, making us feel special, and always sharing good laughs.
Sarah, hands down the best food any of us have ever had, no matter where we've been in the world, or what restaurants we have ever been to. You are beyond talented. Justin, the girls give you a 10 out of 10 for tubing experiences. One minute we are hanging on for our lives, the next we are being cruised around a beautiful island to see the colors of low tide. Meghen, is there anything you can't do? You are so quick witted, and have the best sense of humor. We could listen to you all day. You somehow can read people's minds, and before we can even ask for something, it suddenly appears.
Captain Des, Tyler will never forget you teaching him how to navigate through the ocean. It takes a special person to have so much patience with children. And our children look up to you as a role model. Thank you for the very serious life lessons you have taught them. We are fortunate to have someone so genuine in our lives. You took us nonstop exploring, showing us how to respect other people, other cultures, and the world around us. Thank you all for sharing your life stories with us. You are amazing people. It's always difficult to leave you guys. The impact you have on all of us, especially our children, makes us better people. We hope in life that your kindness comes full circle, and you get everything you deserve and more. The hardest part of leaving isn't leaving the ocean it's leaving all of you. From the bottom of our hearts, thank you for being you. We love you!!!

Guest 2
It is hard to think of the words to describe such an amazing trip! Sarah's food was the best I have ever had and she made everything taste so good! Justin and Des took us on so many amazing adventures and answered all of Jayme's endless questions! Meghen took care of everything and kept us laughing the whole time. We cannot thank the crew enough for such a wonderful week and helping us make so many great memories with our family!

Guest 3
Thank you Meghen for teaching me about history and making us have the BEST trip ever!
Thank you Capt. Des for letting me drive the boats and being able to see my favorite animal the sea turtles. Thank you Sarah for teaching me the hat trick and serving excellent meals.
Thank you Justin for taking me fishing and taking me on adventures.

Guest 4
Thank you so much for yet another fun trip. Thank you Megan for being kind and helping me with my hands, and thank you Justin for being a good friend. Thank you Sarah for making this trip feel like it will never end, thank you Capt. Des for teaching me things that will sharpen my mind. You guys are the best!

Guest 5
Thank you so much for an amazing trip. Thank you Capt. Des for a safe trip and for taking me tubing. Thank you just for having fun with us and taking us snorkeling.
Thank you Megan for being awesome and also thank you for everything you do behind the scenes. Thank you Sarah for all the amazing meals and for sharing your story with everyone. Thank you crew for the best trip!

Guest 6
Another absolutely wonderful trip because of you (Des, Megs, Justin & Sarah).
You weren't our crew, you were our guide to a great vacation through your knowledge, experience, stories & all the day activities, excursions & meals.
Thank you again, with love! XXX


";s:11:"yachtGC13P1";s:0:"";s:11:"yachtGC13P2";s:0:"";s:11:"yachtGC13P3";s:0:"";s:15:"yachtInsCompany";s:0:"";s:11:"yachtPolicy";s:0:"";s:14:"yachtLiability";s:0:"";s:18:"yachtEffectiveDate";s:0:"";s:17:"yachtContractName";s:0:"";s:18:"yachtCoverageAreas";s:0:"";s:12:"yachtInsFlag";s:7:"Jamaica";s:16:"yachtInsHomeport";s:0:"";s:11:"yachtRegNum";s:0:"";s:14:"yachtConPhone1";s:0:"";s:14:"yachtConPhone2";s:0:"";s:14:"yachtConPhone3";s:0:"";s:11:"yachtConFax";s:0:"";s:17:"yachtWaveConEmail";s:0:"";s:13:"yachtConOther";s:0:"";s:12:"yachtManager";s:14:"Worldwide Boat";s:16:"yachtManagerName";s:10:"Rod Lindor";s:17:"yachtManagerPhone";s:12:"305-393-8483";s:16:"yachtManagerToll";s:0:"";s:17:"yachtManagerEmail";s:28:"[email protected]";}
O:8:"stdClass":356:{s:7:"yachtId";s:4:"7044";s:9:"yachtName";s:5:"EMRYS";s:17:"yachtPreviousName";s:0:"";s:9:"yachtLogo";s:0:"";s:9:"yachtType";s:5:"Power";s:11:"yachtLength";s:2:"98";s:13:"yachtPowerCat";s:1:"N";s:8:"sizeFeet";s:8:"98.00 Ft";s:9:"sizeMeter";s:7:"29.00 m";s:9:"yachtBeam";s:4:"22.9";s:10:"yachtDraft";s:4:"6.10";s:10:"yachtUnits";s:4:"Feet";s:8:"yachtPax";s:1:"8";s:11:"yachtCabins";s:1:"4";s:9:"yachtKing";s:1:"2";s:10:"yachtQueen";s:1:"1";s:17:"yachtSingleCabins";s:1:"0";s:17:"yachtDoubleCabins";s:1:"0";s:15:"yachtTwinCabins";s:1:"1";s:18:"yachtPullmanCabins";s:1:"0";s:10:"yachtRefit";s:4:"2020";s:12:"yachtHelipad";s:2:"No";s:12:"yachtJacuzzi";s:3:"Yes";s:8:"yachtGym";s:2:"No";s:16:"yachtStabilizers";s:2:"AU";s:14:"yachtElevators";s:2:"No";s:21:"yachtWheelChairAccess";s:2:"No";s:7:"yachtAc";s:4:"Full";s:15:"yachtPrefPickUp";s:25:"Nassau Yacht Haven Marina";s:16:"yachtOtherPickUp";s:0:"";s:15:"yachtTurnAround";s:8:"48 hours";s:14:"yachtYearBuilt";s:4:"2010";s:12:"yachtBuilder";s:9:"Sunseeker";s:14:"yachtBrokerWeb";s:30:"http://www.viewyacht.com/emrys";s:12:"yachtUserWeb";s:48:"http://www.cyabrochure.com/ebn/2395/pdhaX/7044/1";s:13:"yachtVideoUrl";s:0:"";s:12:"yachtV360Url";s:0:"";s:16:"yachtCruiseSpeed";s:2:"20";s:13:"yachtMaxSpeed";s:0:"";s:19:"yachtAccommodations";s:27:"2 Kings, 1 Queen and 1 Twin";s:14:"yachtHighPrice";s:11:"$60,000";s:13:"yachtLowPrice";s:11:"$55,000";s:21:"yachtHighNumericPrice";s:5:"60000";s:20:"yachtLowNumericPrice";s:5:"55000";s:19:"yachtCurrencySymbol";s:5:"$";s:13:"yachtCurrency";s:3:"USD";s:17:"yachtPriceDetails";s:204:"High rate weeks are Christmas and NYE, all other weeks are low rate. TERM CHARTERS: Weekly Rate plus 40% APA plus 4% Bahamas Taxes plus 10% Bahamas VAT (Due to increase of fuel prices in the Bahamas)";s:14:"yachtTermsType";s:13:"Plus Expenses";s:17:"yachtTermsTypeNum";s:1:"2";s:11:"yachtVcrDvd";s:1:"0";s:16:"yachtSalonStereo";s:1:"0";s:11:"yachtNumDvd";s:3:"Yes";s:11:"yachtNumCds";s:0:"";s:15:"yachtBoardGames";s:1:"0";s:13:"yachtNumBooks";s:0:"";s:14:"yachtCamCorder";s:1:"0";s:14:"yachtNumDineIn";s:0:"";s:14:"yachtSunAwning";s:1:"0";s:12:"yachtHammock";s:0:"";s:15:"yachtWindScoops";s:0:"";s:15:"yachtDeckShower";s:1:"0";s:11:"yachtBimini";s:1:"0";s:17:"yachtSpecialDiets";s:3:"Inq";s:11:"yachtKosher";s:3:"Inq";s:8:"yachtBBQ";s:1:"0";s:16:"yachtGayCharters";s:3:"Inq";s:17:"yachtNudeCharters";s:3:"Inq";s:14:"yachtHairDryer";s:1:"0";s:13:"yachtNumHatch";s:0:"";s:15:"yachtGuestSmoke";s:0:"";s:13:"yachtGuestPet";s:1:"0";s:20:"yachtChildrenAllowed";s:3:"Yes";s:16:"yachtMinChildAge";s:0:"";s:14:"yachtGenerator";s:0:"";s:12:"yachtEngines";s:0:"";s:9:"yachtFuel";s:0:"";s:13:"yachtInverter";s:0:"";s:13:"yachtVoltages";s:0:"";s:15:"yachtWaterMaker";s:0:"";s:18:"yachtWaterCapacity";s:0:"";s:13:"yachtIceMaker";s:1:"0";s:11:"yachtDinghy";s:15:"28' Grady White";s:13:"yachtDinghyHp";s:0:"";s:14:"yachtDinghyPax";s:0:"";s:15:"yachtAdultWSkis";s:1:"1";s:13:"yachtKidsSkis";s:1:"0";s:12:"yachtJetSkis";s:1:"2";s:12:"yachtWaveRun";s:2:"No";s:14:"yachtKneeBoard";s:2:"No";s:18:"yachtStandUpPaddle";s:1:"3";s:13:"yachtWindSurf";s:2:"No";s:16:"yachtGearSnorkel";s:3:"Yes";s:9:"yachtTube";s:3:"Yes";s:12:"yachtScurfer";s:2:"No";s:14:"yachtWakeBoard";s:1:"1";s:14:"yacht1ManKayak";s:2:"No";s:14:"yacht2ManKayak";s:2:"No";s:11:"yachtSeaBob";s:3:"Yes";s:15:"yachtSeaScooter";s:3:"Yes";s:17:"yachtKiteBoarding";s:2:"No";s:24:"yachtKiteBoardingDetails";s:0:"";s:15:"yachtFishPermit";s:0:"";s:14:"yachtFloatMats";s:3:"Yes";s:17:"yachtSwimPlatform";s:3:"Yes";s:19:"yachtBoardingLadder";s:0:"";s:18:"yachtDinghySailing";s:0:"";s:15:"yachtGamesBeach";s:3:"Yes";s:16:"yachtFishingGear";s:3:"Yes";s:17:"yachtFishGearType";s:0:"";s:16:"yachtNumFishRods";s:1:"7";s:18:"yachtUnderWaterCam";s:1:"0";s:20:"yachtUnderWaterVideo";s:1:"0";s:19:"yachtGreenMakeWater";s:0:"";s:21:"yachtGreenReuseBottle";s:0:"";s:15:"yachtGreenOther";s:0:"";s:17:"yachtScubaOnboard";s:35:"Yacht offers Rendezvous Diving only";s:17:"yachtResortCourse";s:0:"";s:15:"yachtFullCourse";s:0:"";s:16:"yachtLicenseInfo";s:1:"-";s:15:"yachtCompressor";s:11:"Not Onboard";s:17:"yachtNumDiveTanks";s:1:"0";s:11:"yachtNumBCS";s:1:"0";s:12:"yachtNumRegs";s:1:"0";s:16:"yachtNumWetSuits";s:1:"0";s:15:"yachtNumWeights";s:1:"0";s:14:"yachtNumDivers";s:1:"0";s:13:"yachtNumDives";s:0:"";s:18:"yachtNumNightDives";s:1:"0";s:18:"yachtNumDiveLights";s:1:"0";s:13:"yachtDiveInfo";s:0:"";s:14:"yachtDiveCosts";s:0:"";s:9:"yachtPic1";s:80:"https://www.centralyachtagent.com/yachtadmin/yachtlg/yacht7044/7044brochure1.jpg";s:10:"yachtDesc1";s:0:"";s:9:"yachtPic2";s:80:"https://www.centralyachtagent.com/yachtadmin/yachtlg/yacht7044/7044brochure2.jpg";s:10:"yachtDesc2";s:10:"Main Salon";s:9:"yachtPic3";s:80:"https://www.centralyachtagent.com/yachtadmin/yachtlg/yacht7044/7044brochure3.jpg";s:10:"yachtDesc3";s:10:"Main Salon";s:9:"yachtPic4";s:80:"https://www.centralyachtagent.com/yachtadmin/yachtlg/yacht7044/7044brochure4.jpg";s:10:"yachtDesc4";s:13:"Formal Dining";s:9:"yachtPic5";s:80:"https://www.centralyachtagent.com/yachtadmin/yachtlg/yacht7044/7044brochure5.jpg";s:10:"yachtDesc5";s:21:"King Master Stateroom";s:9:"yachtPic6";s:80:"https://www.centralyachtagent.com/yachtadmin/yachtlg/yacht7044/7044brochure6.jpg";s:10:"yachtDesc6";s:41:"Split Level/On-Deck King Master Stateroom";s:9:"yachtPic7";s:80:"https://www.centralyachtagent.com/yachtadmin/yachtlg/yacht7044/7044brochure7.jpg";s:10:"yachtDesc7";s:26:"Master Ensuite with Shower";s:9:"yachtPic8";s:80:"https://www.centralyachtagent.com/yachtadmin/yachtlg/yacht7044/7044brochure8.jpg";s:10:"yachtDesc8";s:28:"VIP Full Beam King Stateroom";s:9:"yachtPic9";s:80:"https://www.centralyachtagent.com/yachtadmin/yachtlg/yacht7044/7044brochure9.jpg";s:10:"yachtDesc9";s:15:"Queen Stateroom";s:10:"yachtPic10";s:81:"https://www.centralyachtagent.com/yachtadmin/yachtlg/yacht7044/7044brochure10.jpg";s:11:"yachtDesc10";s:14:"Twin Stateroom";s:10:"yachtPic11";s:81:"https://www.centralyachtagent.com/yachtadmin/yachtlg/yacht7044/7044brochure11.jpg";s:11:"yachtDesc11";s:6:"Galley";s:10:"yachtPic12";s:81:"https://www.centralyachtagent.com/yachtadmin/yachtlg/yacht7044/7044brochure12.jpg";s:11:"yachtDesc12";s:8:"Aft Deck";s:10:"yachtPic13";s:81:"https://www.centralyachtagent.com/yachtadmin/yachtlg/yacht7044/7044brochure13.jpg";s:11:"yachtDesc13";s:25:"Flybridge Looking Forward";s:10:"yachtPic14";s:81:"https://www.centralyachtagent.com/yachtadmin/yachtlg/yacht7044/7044brochure14.jpg";s:11:"yachtDesc14";s:7:"Jacuzzi";s:10:"yachtPic15";s:81:"https://www.centralyachtagent.com/yachtadmin/yachtlg/yacht7044/7044brochure15.jpg";s:11:"yachtDesc15";s:16:"Flybridge Dining";s:10:"yachtPic16";s:81:"https://www.centralyachtagent.com/yachtadmin/yachtlg/yacht7044/7044brochure16.jpg";s:11:"yachtDesc16";s:11:"Bow Seating";s:10:"yachtPic17";s:81:"https://www.centralyachtagent.com/yachtadmin/yachtlg/yacht7044/7044brochure17.jpg";s:11:"yachtDesc17";s:22:"Swim Platform and Toys";s:10:"yachtPic18";s:81:"https://www.centralyachtagent.com/yachtadmin/yachtlg/yacht7044/7044brochure18.jpg";s:11:"yachtDesc18";s:12:"Two Jet Skis";s:10:"yachtPic19";s:81:"https://www.centralyachtagent.com/yachtadmin/yachtlg/yacht7044/7044brochure19.jpg";s:11:"yachtDesc19";s:10:"Tubing Fun";s:11:"yachtLayout";s:0:"";s:18:"yachtFullEbrochure";s:48:"http://www.cyabrochure.com/ebn/2395/pdhaX/7044/3";s:14:"yachtFullRates";s:48:"http://www.cyabrochure.com/ebn/2395/pdhaX/7044/4";s:14:"yachtOtherToys";s:459:"28' Grady White Tender
Nassau Yacht Haven Marina year round
No
29.00 m
US Gall/Hr
High rate weeks are Christmas and NYE, all other weeks are low rate. TERM CHARTERS: Weekly Rate plus 40% APA plus 4% Bahamas Taxes plus 10% Bahamas VAT (Due to increase of fuel prices in the Bahamas)
Plus Expenses
2
Worldwide Boat
http://www.cyabrochure.com/ebn/2395/pdhaX/7044/4
Inq
a:3:{s:16:"green_initiative";s:0:"";s:16:"reusable_bottles";s:0:"";s:19:"other_green_efforts";s:0:"";}
a:15:{s:5:"tanks";s:1:"0";s:9:"wet_suits";s:1:"0";s:15:"number_of_dives";s:0:"";s:11:"night_dives";s:1:"0";s:9:"dive_info";s:0:"";s:13:"communication";s:19:"Cellular based Wifi";s:11:"full_course";s:0:"";s:14:"air_compressor";s:11:"Not Onboard";s:3:"bcs";s:1:"0";s:11:"weight_sets";s:1:"0";s:16:"number_of_divers";s:1:"0";s:20:"registrations_number";s:1:"0";s:11:"dive_lights";s:1:"0";s:10:"dive_costs";s:0:"";s:14:"scuba_on_board";s:35:"Yacht offers Rendezvous Diving only";}
a:4:{s:12:"fishing_gear";s:3:"Yes";s:17:"fishing_gear_type";s:0:"";s:4:"rods";s:1:"7";s:16:"deep_sea_fishing";s:2:"No";}
Jamaica
South African
Bahamian/Canadian
1
1
2
Yacht offers Rendezvous Diving only
1658899847

Reviews

***July 9-14, 2022 ***

To the benevolent crew of M/Y Emrys,

The ***** family is eternally grateful for your hospitality and kindness on what was our greatest family vacation ever. Thank you for being so helpful and patient with our little kids. I can promise you that all three of our kids will remember this crew for the rest of their lives.

To Justin, thank you so much for being so fun with the kids. They loved the tubing and the sand castles – you are simply the very best my friend. Please never change your wonderful attitude and temperament.

To Chef Anthon, we so enjoyed every meal, snack, and dessert. The food was perfect. Thank you so much for taking much good care of us.

To Megs, you are such a wonderful stew but an even more amazing person. The whole family just adored you and so appreciated everything you did for us. You are an incredible ambassador of the beautiful island and the daughter of what is one of the most special places on earth – The Exumas. Thank you for making our trip so great!

Captain Des, you're the finest captain we've chartered with, big or small boats, simply the best. Thank you for the attention to every detail. Thank you for all the attention you gave to the kids. Thank you for all your hard work you and Justin did to make our beach/sandbar setups perfect. And thank you for getting me taken care of for my business needs.

To the benevolent crew of the Emrys, we love you all and are all so very appreciative of making this one amazing voyage, adventure, and vacation for the ****** family.

***June 1-6, 2022***

Celebrating a 2022 graduate from UNC, a 2020 graduate (who never for a celebration due to covid), and two birthdays! What a fabulous week. We had to change our trip itinerary to adjust for a tropical storm, but even so this amazing crew made it all happen! We swam with the pigs, the sharks, the rays... we snorkeled with the turtles! Caught two glorious Mahi Mahi (the fish so nice they named it twice)! We water skied, wake boarded, paddle boarded, explored private beaches. Had lunch off boat at Staniel Cay Yacht Club, dinner off boat at McDuffs at Norman Cay. We got to swim around Pablo Escobar's sunken airplane at Norman – which was one of the highlights of the trip. But the primary highlight was the incredible crew! Des, Megs, Justin, and Anthon. Wow! Did we score the perfect group for our experience. Everyone was so attentive to our every need – the service was over the top excellent. Outstanding in every way. We especially loved the welcome towels with peppermint scent and the variety of shot cocktails! The theme dinners with appropriate decorations were awesome too – and the food!! Michelin 5-star!! The chef's table on our final night was a huge hit! The *** family will be back again for sure. Many many thanks for making our experience so extraordinary. We had such a great week on board despite having to navigate some tricky weather. Kudos to this crew for an awesome 'pivot' and for making it so much fun along the way.

***March 20-27, 2022***

Guest One:
Thank you for the best vacation! You all were so fabulous, and I can't wait to come back!

Guest Two:
I with you the same happiness you bring others. I am happy beyond words! Hugs to all.

***March 12-19, 2022***

Guest One:
If I had a yacht I would want all of you as my crew. This week was AMAZING! No detail was left out. Thanks for helping to make memories!

Guest Two:
I cannot say enough great things about this crew. It was almost like they could read our minds. Everything was amazing. The food was incredible.

My grandson said that another yacht trip would not be as great if we didn't have this crew!

***January 21-28, 2022***

Guest One:
This experience has been absolutely sublime. The wonder of the excursions to the iguanas, swimming pigs, nurse sharks, and the pure joy of playing in the water and napping in the sun provided the relaxation that I solely needed.

The food was excellently prepared, the drinks intoxicatingly delicious, and the appointments of the boat sumptuous.

What made this trip perfect was not the events and food, however it was the graciousness, charm, fun, and fabulousness of Des, Megs, Justin, and Jean. These are the best hosts ever and the trip would not have been the same without them.

Thank you!

Guest Two:
Des, Megs, Justin, and Jean,

Thank you so much for such an amazing experience!

Your knowledge, professional demeanor, and attention to detail are superb. You should all get raises! But most importantly, you are just plain wonderful! It has been a joy getting to know you.

The Bahamas are dazzling, but the four of you really made the trip shine!


Guest Three:
Des, Megs, Justin, and Jean,

Ya'll rock! This week has been amazing. Thank you for taking such excellent care of us and making this the best vacation ever. The way you tailored each day and then went with the flow to make sure each of us had the best time shows that you really cared. Getting to talk to you and learn a little of your stories was also a high point. I truly hope we have a chance to hang out again someday!


Guest Four:
Des Megs, Justin, and Jean,

The care, kindness, creativity, and hospitality of this crew is unmatched. For a compact crew, you demonstrate an outsized capacity to meet our needs – both known and unknown. Before a thought was formed, an answer/drink appears. While the paradise of the Bahamas is its own delight, this has been an extraordinary experience because of each of you, and I am grateful!

***December 12-19 2021***

So you can imagine a family who has visited the Exumas/Bahamas many times before, we had very high expectations. To say that you exceeded all of them is a true measure of your commitment to share your love for this beautiful place with us. We cannot thank you enough for accommodating our crazy food requests. That was obvious when you delivered a "Kit Kat" birthday cake to the Kit Kat birthday girl! It makes the parents so happy when the kids are over the moon and appreciating every moment as much as we did, and I mean every moment.

Each excursion, each meal, each table decor, each special touch. They all added up to one of the best vacations we have ever had and we have been lucky enough to have some amazing trips. So bravo Team Emrys, we will remember this trip as one of the best and that has everything to do with the four of you!

Thank you, we so appreciate everything you did for us and we look forward to our return.

***December 2-9, 2021***

Guest One:
This trip has been absolutely amazing! The crew has been spectacular in every way. Your energy level, personal interactions, outstanding service, and local knowledge make you the best at what you do.

It was our good fortune to spend the week with all of you!


Guest Two:
Brilliant crew, superb food, outstanding excursions. Thanks for a fabulous week.


Guest Three:
Thoroughly enjoyed ourselves. Awesome and knowledgeable crew. A once in a lifetime experience.

***November 22-29, 2021***

Guest one:
We finally did it! Thank you so much for going above and beyond to make sure we had an enjoyable vacation – and it definitely was!

We all kept saying our week is flying by, time truly flies when you are having a blast!

Thank you all, Des, Megs, Justin, and Nikki for making a fantastic and memorable Thanksgiving holiday for our family!

We will cherish our new friendships, special memories, and all the exciting adventures!

We hope to see you soon!


Guest Two:
This boat trip has been the best, I loved meeting the crew, they were all very sweet and caring. They made the trip very enjoyable. I feel like it flew by because of how much fun I was having. I really hope in the future I will see everyone again.

***June 10-17***


Guest One: We just left Emrys and already at the Bahamas airport for a flight back to Miami. I am writing on behalf of myself and my entire family, to thank you all for the wonderful week of vacation we had. Unforgettable! Everything perfect and above all, the exceptional crew led by the spectacular Captain Desmond, Megs, Joel and Justin. They were exceptional with us, making us feel at home with 5 star top service. Once again our recognition and gratitude for this Crew The Emrys Yacht was also excellent and met all our expectations. We will certainly be in touch very soon to book the next charter."

Guest Two: We know how hard it is to keep a staff in this level. Their score is 11, more than 10.

***April 17-24, 2021***

Guest 1:
We have been on 20 dive and ocean vessels. This is by far the best boat, the best time, and the best crew ever!!! Keep this crew.
Captain Des, Meghen, Justin and Joel are extremely caring and efficient. Safety first!! So much fun!! Great staff and chef.

Guest 2:
Missing you guys already. I have never been so sad to leave and it's all because of you. Thank you so much. You made our trip unforgettable. Good food, good people, great service.

Guest 3:
This has been a trip of a lifetime. The crew Meghen, Captain Des, Joel, and Justin were awesome. The food was impeccable, Meghen was on top of everything, we didn't have to ask her for everything. Justin was so helpful to me and I appreciate it. Captain Des answered all my boat questions and very patient.

Thank you for a wonderful trip!

Guest 4:
Awesome time, this crew made a great time a dream. From the food to drinks we never wanted for anything. Very informative as well. This trip is a 10.

***April 3-10, 2021***



Thank you Des, Meghen, Joel, and Justin for making it a trip of a lifetime once again. Everyday you made sure we had a new experience and everything was done with a "wow" factor. Meghen and Des, your attention to detail is amazing.

As you know, we have done a fair amount of charters and no one comes close to your ability to make a vacation the best it can be. We love your stories, knowledge, dedication, kindness, and company. We will follow you anywhere. Thank you, thank you, thank you for everything.

Meghen, we wish you the best on your endeavours of shutting the box. We're confident you will triumph, please let us know when this happens. We hope your leg heals soon.

Joel, your talents in the kitchen are unparalleled! Our first meal was fantastic and every meal after it got better and better. How did you do that?!

Justin, you fit in as one of the family and we enjoyed your sense of humor on game night. We adore you.

Thank you for the wonderful memories. We will cherish them forever.
Until next time.

***March 25 - April 1, 2021***

Thank you for a magical voyage. Des, Megan and Justin. You made each day a joy filled with extraordinary excursions, each day was even more magical. And Joel-you are such a talented chef. Every meal was stupendously delicious. The cauliflower pasta was the bet pasta I ever tasted! The ribeye, the fajitas the chicken, the best ever!
All of you are so special. Megan- your birthday decorations were just amazing, you could start your own business. The jet skiing and the tubing was hilarious and fun! You, the crew made our trip the most wonderful trip I have ever had. You are our new family. I could write 20 pages about each fantastic memory. but then there would be no room for the other guests to write! Justin – you made our excursions so phenomenal and you have gotten us to love jet skiing again. Bravo to you all – I truly mean it when I say you are the number one crew I have ever experienced. Always present to help and bring us anything we needed. My only sadness is leaving you. As I feel like home here with the extraordinary Emry's family. What an experience. One I will never forget because of you!! Be safe and happy until we meet again! May God hold you all in the palm of his glorious hand!

Guestbook Entry
Dear Des, Meg, Joel and Justin,
Thank you for a week filled with joy and laughter! It was a pleasure to get to know each of you and to share special time together, in what for me is a truly magical place. I am so appreciative of all the care and kindness you showed to me and to Julie as we embarked on our endless adventures.
Des, you are a consummate professional. A week at anchor is no easy feat and you made it seem effortless. Thank you for keeping us safe, for introducing us to one gorgeous vista after another and for filling each day with variety!
Meg, your attention to every detail of our days and evenings made the trip exceptional. Thank you for keeping us filled with easy conversation, laughter, new prank and prank rattlers!
Joel, you make a mean Dijon rosemary chicken, let alone the birthday cake!! Thank you for getting my veggies in and preparing so many delightful, delicious meals with laughter and a smile! Justin, you are the Best jetski driver anyone could wish for. Thank you for making each day so much fun and for ensuring every excursion we took was a perfect blend of activity and relaxation.
I feel lucky to have been witness to the amazing team dynamic you all share. I hope the pictures tell more of the story and serve as a happy reminder of a truly fabulous week. Thank you for what I hope will be the first of many happy trips together!
Please convey our sincerest thanks to the owners for allowing us to share in the joy they must feel every time they step onboard MY EMRYS
Regards,
XXX


***March 13 - 20, 2021***

Guest 1
Different boat, same spirit. We told you we would follow you wherever you go. This new boat doesn't know how lucky it is to have such a special crew, but they will quickly see your uniqueness and your gift for showing people what it means to live in the moment. You have become part of our family. Not sure what was more fun seeing you all laughing on the hotdog, or watching you play charades. We wish you had more time to enjoy yourselves. We know you are working around the clock to make each trip magical. And we appreciate you always going above and beyond, from the amazing food, to the super cool adventures, keeping us safe, making us feel special, and always sharing good laughs.
Sarah, hands down the best food any of us have ever had, no matter where we've been in the world, or what restaurants we have ever been to. You are beyond talented. Justin, the girls give you a 10 out of 10 for tubing experiences. One minute we are hanging on for our lives, the next we are being cruised around a beautiful island to see the colors of low tide. Meghen, is there anything you can't do? You are so quick witted, and have the best sense of humor. We could listen to you all day. You somehow can read people's minds, and before we can even ask for something, it suddenly appears.
Captain Des, Tyler will never forget you teaching him how to navigate through the ocean. It takes a special person to have so much patience with children. And our children look up to you as a role model. Thank you for the very serious life lessons you have taught them. We are fortunate to have someone so genuine in our lives. You took us nonstop exploring, showing us how to respect other people, other cultures, and the world around us. Thank you all for sharing your life stories with us. You are amazing people. It's always difficult to leave you guys. The impact you have on all of us, especially our children, makes us better people. We hope in life that your kindness comes full circle, and you get everything you deserve and more. The hardest part of leaving isn't leaving the ocean it's leaving all of you. From the bottom of our hearts, thank you for being you. We love you!!!

Guest 2
It is hard to think of the words to describe such an amazing trip! Sarah's food was the best I have ever had and she made everything taste so good! Justin and Des took us on so many amazing adventures and answered all of Jayme's endless questions! Meghen took care of everything and kept us laughing the whole time. We cannot thank the crew enough for such a wonderful week and helping us make so many great memories with our family!

Guest 3
Thank you Meghen for teaching me about history and making us have the BEST trip ever!
Thank you Capt. Des for letting me drive the boats and being able to see my favorite animal the sea turtles. Thank you Sarah for teaching me the hat trick and serving excellent meals.
Thank you Justin for taking me fishing and taking me on adventures.

Guest 4
Thank you so much for yet another fun trip. Thank you Megan for being kind and helping me with my hands, and thank you Justin for being a good friend. Thank you Sarah for making this trip feel like it will never end, thank you Capt. Des for teaching me things that will sharpen my mind. You guys are the best!

Guest 5
Thank you so much for an amazing trip. Thank you Capt. Des for a safe trip and for taking me tubing. Thank you just for having fun with us and taking us snorkeling.
Thank you Megan for being awesome and also thank you for everything you do behind the scenes. Thank you Sarah for all the amazing meals and for sharing your story with everyone. Thank you crew for the best trip!

Guest 6
Another absolutely wonderful trip because of you (Des, Megs, Justin & Sarah).
You weren't our crew, you were our guide to a great vacation through your knowledge, experience, stories & all the day activities, excursions & meals.
Thank you again, with love! XXX




15
a:2:{s:7:"updated";i:1658972088;s:5:"links";a:0:{}}