Nassau Yacht Charter
Nassau is the key location for
Bahamas yacht charter
departures. Most charters and (and finish) in
Nassau
. The short location from the
Exumas
, the airport, the 5-star facilities and provisioning opportunities make Nassau the perfect base. On top of that, the capital of Bahamas offers historical and tourist spots, such as the Montague and Fincastle forts.
The mix of the Spanish, British and West African style give Nassau, originally called Charles Town, an elegant and modern yacht charter hub. Many of the historical colonial buildings are well preserved, and the historical blueprint of the multiple ports and marinas (Atlantis Marina, Marina Harbour, Nassau Yacht Club, Royal Nassau Sailing Club and others) make Nassau the yacht charter port of choice.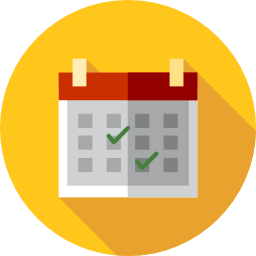 60%
reserved
Yachts in the Bahamas for next season are 60% reserved. If you are considering a charter in this time period, inquire now! CARBON COPY
From $50,000/week
4 cabins
101 ft
Hargrave
8 guests
Built: 2013 SUP
From $50,000/week
4 cabins
118 ft
Broward
8 guests
Refit: 2013
40 l/h Island Girl
From $50,000/week
4 cabins
112 ft
Westport
8 guests
Refit: 2016 BELLA RONA
From $50,000/week
4 cabins
98 ft
Princess, UK
8 guests
Refit: 2021
35 l/h SEAGLASS 74
From $49,500/week
4 cabins
74 ft
Horizon
8 guests
Refit: 2021
90 l/h HOYA SAXA
From $49,500/week
4 cabins
87 ft
Ferretti
8 guests
Refit: 2022 CEDAR ISLAND
From $49,500/week
4 cabins
106 ft
Lazzara
8 guests
Refit: 2016 softgoods upgra
110 l/h SCOTT FREE
From $49,500/week
4 cabins
114 ft
President
8 guests
Refit: 2022
42 l/h KEFI
From $49,000/week
4 cabins
105 ft
Sunseeker
8 guests
Refit: 2018 ALLURE
From $49,000/week
4 cabins
103 ft
Mangusta
9 guests
Refit: 2015
180 l/h New Life
From $48,000/week
4 cabins
92 ft
Lazzara
8 guests
Refit: 2020
80 l/h
"Not what we have But what we enjoy, constitutes our abundance." - Epicurus