Exumas Yacht Charter
Exumas is one of the most sought after yacht charter locations (
Abacos
usually being second). With the distance from Florida being only ca 160 nautical miles, the motor yachts depart to their Exumas charter not only from Nassau, but also from Florida. Please contact us if you prefer one of the locations, we will be able to provide a list of yachts available to charter to Exumas from your preferred location on your dates.The Exumas archipelago is located just south of
Nassau
(ca 30 miles). As of 1958, the area is a marine nursery, home to a number of endangered species. The administrative centre of the area is Georgetown on Great Exuma.
The main reason to visit is the unique type of attractions- the blue hole, swimming with baby sharks or the popular beach pigs.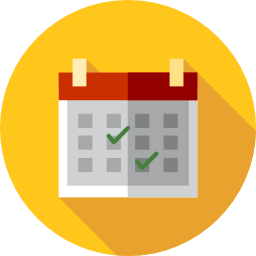 60%
reserved
Yachts in the Bahamas for next season are 60% reserved. If you are considering a charter in this time period, inquire now! Island Girl
From $50,000/week
4 cabins
112 ft
Westport
8 guests
Refit: 2016 BELLA RONA
From $50,000/week
4 cabins
98 ft
Princess, UK
8 guests
Refit: 2021
35 l/h CARBON COPY
From $50,000/week
4 cabins
101 ft
Hargrave
8 guests
Built: 2013 SUP
From $50,000/week
4 cabins
118 ft
Broward
8 guests
Refit: 2013
40 l/h CEDAR ISLAND
From $49,500/week
4 cabins
106 ft
Lazzara
8 guests
Refit: 2016 softgoods upgra
110 l/h SCOTT FREE
From $49,500/week
4 cabins
114 ft
President
8 guests
Refit: 2022
42 l/h SEAGLASS 74
From $49,500/week
4 cabins
74 ft
Horizon
8 guests
Refit: 2021
90 l/h HOYA SAXA
From $49,500/week
4 cabins
87 ft
Ferretti
8 guests
Refit: 2022 ALLURE
From $49,000/week
4 cabins
103 ft
Mangusta
9 guests
Refit: 2015
180 l/h KEFI
From $49,000/week
4 cabins
105 ft
Sunseeker
8 guests
Refit: 2018 OCEAN ROSE
From $48,000/week
4 cabins
85 ft
Ocean Alexander
8 guests
Built: 2018
50 l/h
"If you think adventure is dangerous, try routine; it is lethal." ― Paulo Coelho